Notes
I'm reading Everything Sad Is Untrue by Daniel Nayeri, and it is really good but it is taking a while because some nights I fall asleep while I'm reading it and then some nights I scroll through Facebook or web comics or websites about comic books instead of reading it. And then I feel bad, almost as if I, king-like, have killed Scheherazade by not continuing to listen.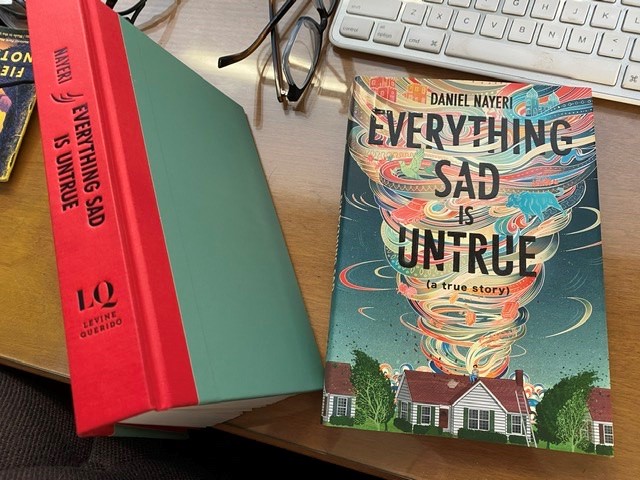 ---

I suppose I could just fill up a notebook with random stuff all day.
I suppose I could just fill up the internet with random stuff all day.
---
So I have digital and physical notebooks and a phone and computer filled with photos and random things from the last year that I haven't shared or done anything with, and I'm seriously considering just starting to go through and post backdated stuff on this website, and on the various social media channels. We will see if I have the guts to be that consistent and that obnoxious.
---
Coming out of social media retirement to tell you about the Tandoori Chicken Tin I had for lunch today from O'Falafel Etc. Wish I had taken a photo of this dish, because the picture on their website doesn't do justice to the masterpiece of fresh take-out I received.
---
Kicking myself because I just missed being able to buy/download this collection from Nyege Nyege (now it is 666 Euros to buy and it can't be streamed.)
But I found a decent mixtape based on the collection on Soundcloud.
---
Notes Navigation: