Notes
Today I happened upon an excerpt from Tommy Pico's forthcoming poem/book Feed, and I'm weirdly excited about it now.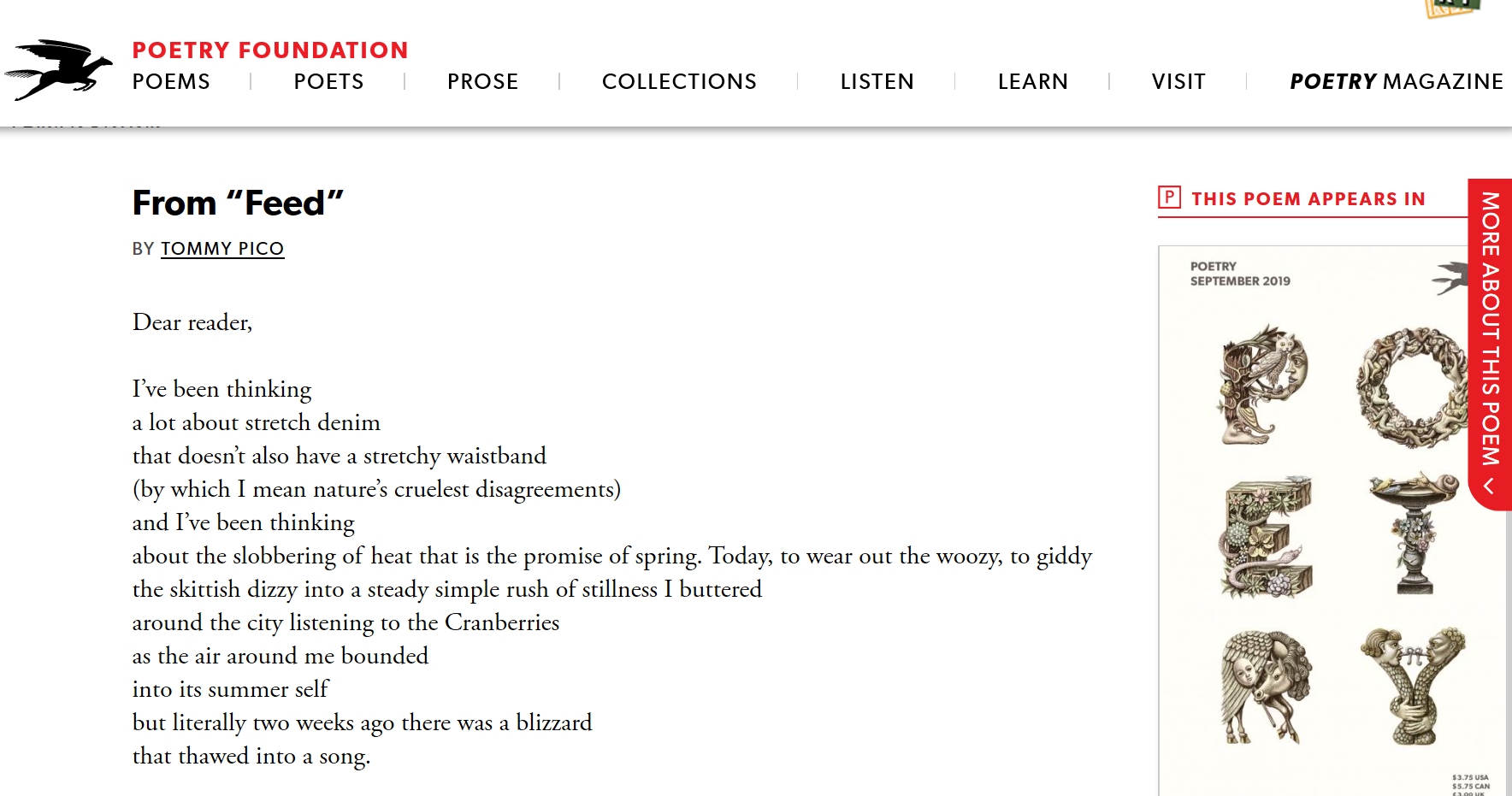 ---
"House" by KAINA. Beautiful, timely song opening a killer new album.
---

I've now watched every single item in this collection of films by Apichatpong Weerasethakul at least once, and I'm getting pretty obsessed.
---
Ever do that thing where you start building a new website, and even write and publish a few things on the website, but never tell anyone about the website or link to the things on the website?
---
A few days into March I decided that, for the remainder of the month, I would only listen to music created by women. We're a week into July now and I haven't gone back yet.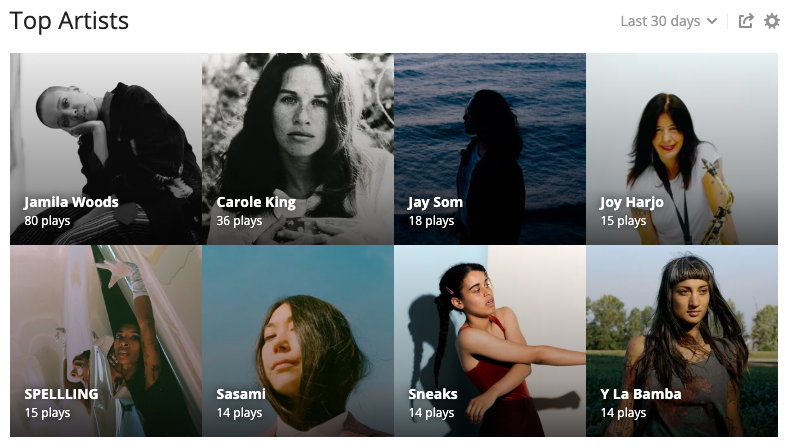 My 8 most-listened-to musical artists of the last 30 days (last.fm profile screenshot)
---
Notes Navigation: