Notes and Posts
Mesita made me a 5-second song on twitter. I love that he does this and that I finally got the guts to ask for one, and he did it.
@jdwhiting pic.twitter.com/6I5rb9aZVB

— 小さいテーブル (@mesitamusic) September 29, 2019
---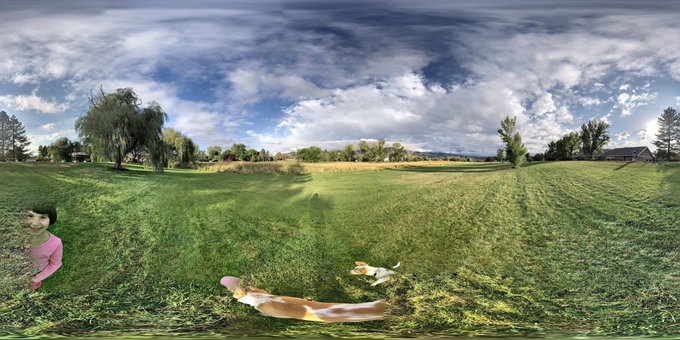 My daughter really wanted to be immortalized as a ghostly figure on google maps so I decided to make this photosphere public. See also: our deconstructed puppy's detached floating tail.
---
Today I happened upon an excerpt from Tommy Pico's forthcoming poem/book Feed, and I'm weirdly excited about it now.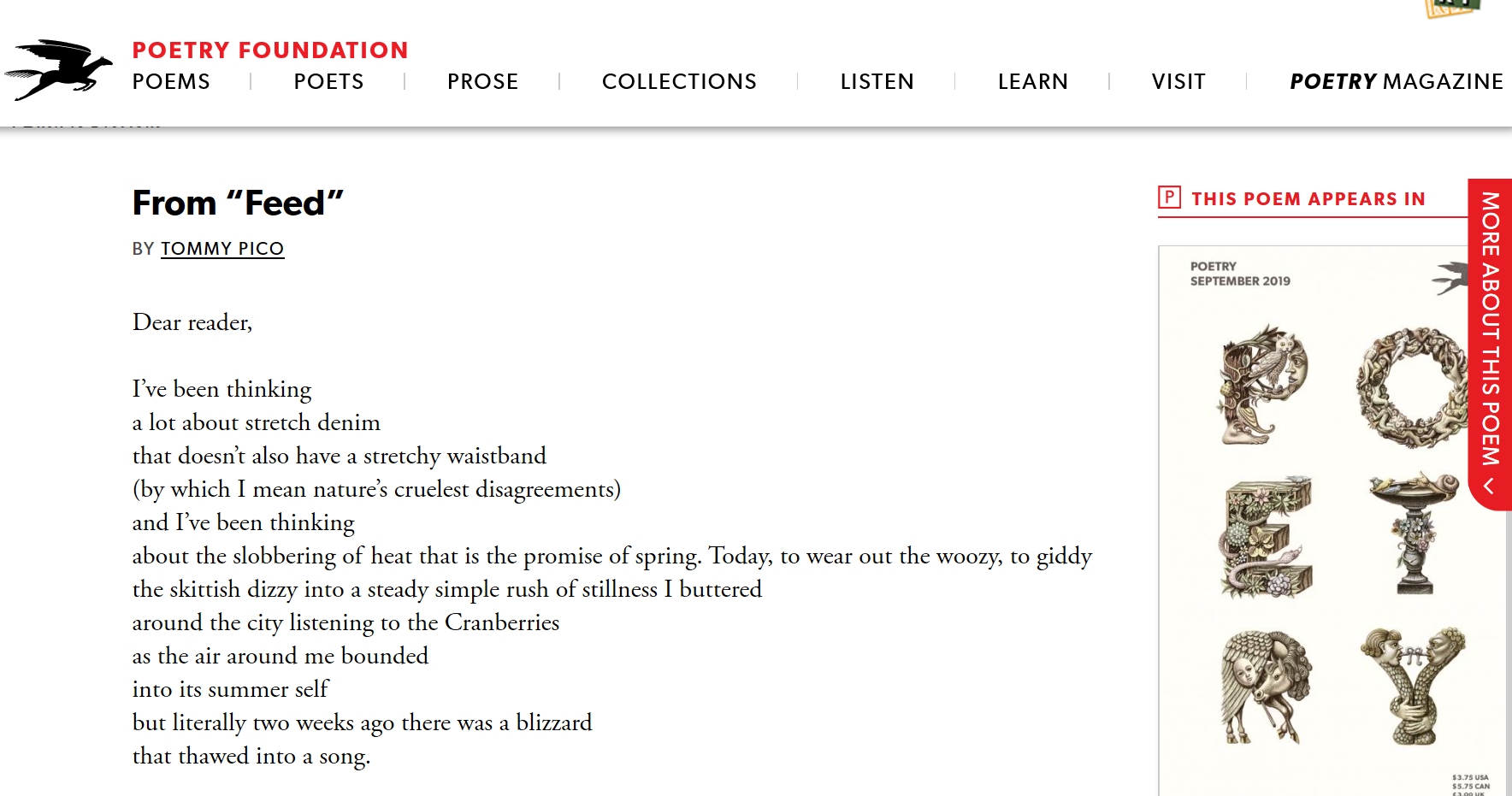 ---
"House" by KAINA. Beautiful, timely song opening a killer new album.
---

I've now watched every single item in this collection of films by Apichatpong Weerasethakul at least once, and I'm getting pretty obsessed.
---
Notes and Posts Navigation: