Notes
A few days into March I decided that, for the remainder of the month, I would only listen to music created by women. We're a week into July now and I haven't gone back yet.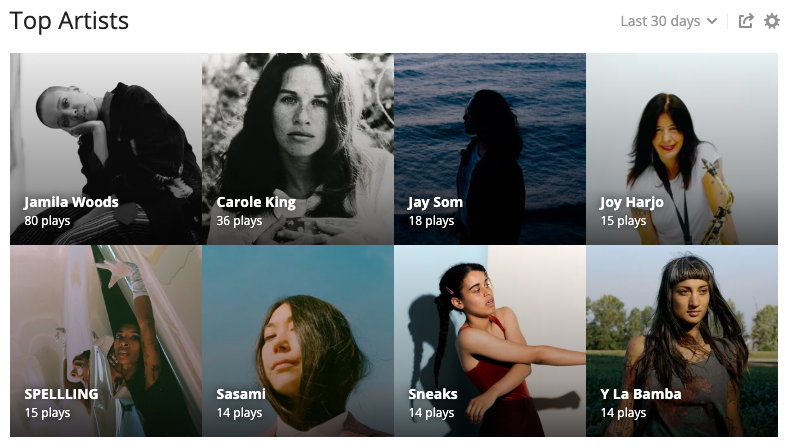 My 8 most-listened-to musical artists of the last 30 days (last.fm profile screenshot)
---
Some of the things I'm working on and thinking about these days…
---
I reviewed this book last week, and in doing so made some serious mistakes, which I'm hoping to learn from going forward.

---
Think I'm going to try writing a poem every day in April.
---
Last night I posted a grumpy response tweet about my wild hope that Facebook and Instagram would just stay broken forever.
Then I thought that maybe that was a little too mean, and I deleted it.
---
Notes Navigation: